Southsea domestic refurbishment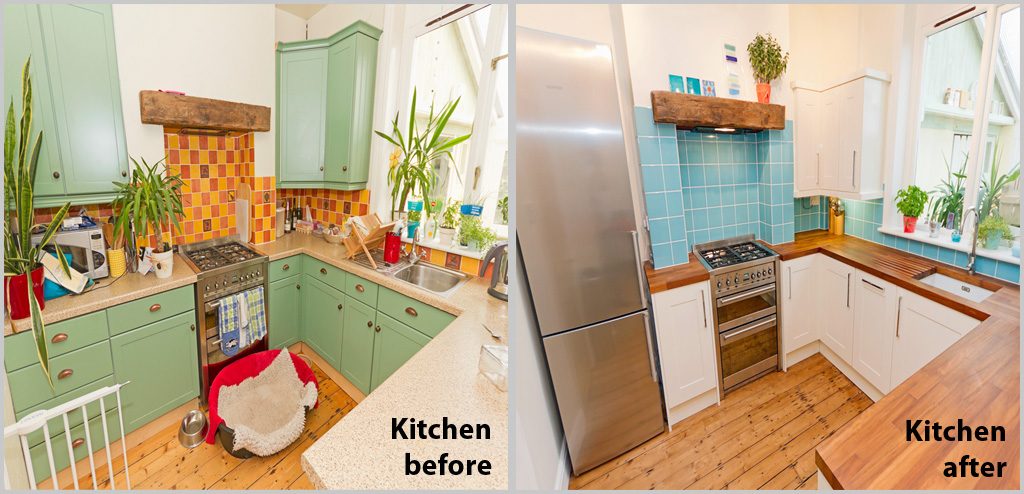 Some of our customers like to get a lot of jobs done in one large project so that disruption and dust is kept to a minimum.
This Southsea customer wanted to refit a kitchen, bathroom and redecorate all at the same time.
There is a great deal of preparation and planning required to make sure that construction work is carried out in such a way as to guarantee a quality finish.
Working closely with kitchen fitters and plumbers meant that we could be on-site as and when major milestones were reached, ensuring that the job ran smoothly and was completed promptly.
The walls were in a poor condition that is typical of Victorian properties. We carried out remedial work to make sure that the wall was structurally sound and ready for the finish coat. This degree of preparation avoids any future problems with cracks and peeling.
We recommended high-traffic resilient paint in the hallway to avoid scuff marks from people and pets, and steam-resistant paint in the bathroom.
Specifying the correct materials at the outset ensures that the quality of finish will last much longer than usual. We left the property confident that it will remain looking great for years to come.